Circa 1 Ga sub-seafloor hydrothermal alteration imprinted on the Horoman peridotite massif
---
The residue of the mantle melting that produces mid-ocean ridge basalt is chemically modified by fluid–rock interaction at spreading ridge, and during seawater penetration along bending-related fault in plate approaching trench. If such a residual mantle material subducted deeply and resided for a long time within the deep Earth, it is a potential source of chemical heterogeneity in the mantle.
Modal abundances of the major and trace minerals, the concentrations of major and trace elements including H, B, Cl, F, and S, and isotopic compositions of H, Li, O, Sr, Nd, Hf, and Pb, of the Horoman peridotites suggest that the peridotites preserve the chemical signatures of sub-seafloor hydrothermal (SSH) alteration at a mid-ocean ridge approximately one billion years ago. These rocks have chemically evolved subsequent to this SSH alteration; however, they retain the SSH-associated enrichments in fluid mobile elements and water despite their long-term residence within the mantle. Evidence from the Horoman massif of the recycling of hydrous refractory domains into the mantle suggests that both the flux of water content into the mantle and the size of the mantle water reservoir are higher than have been estimated recently.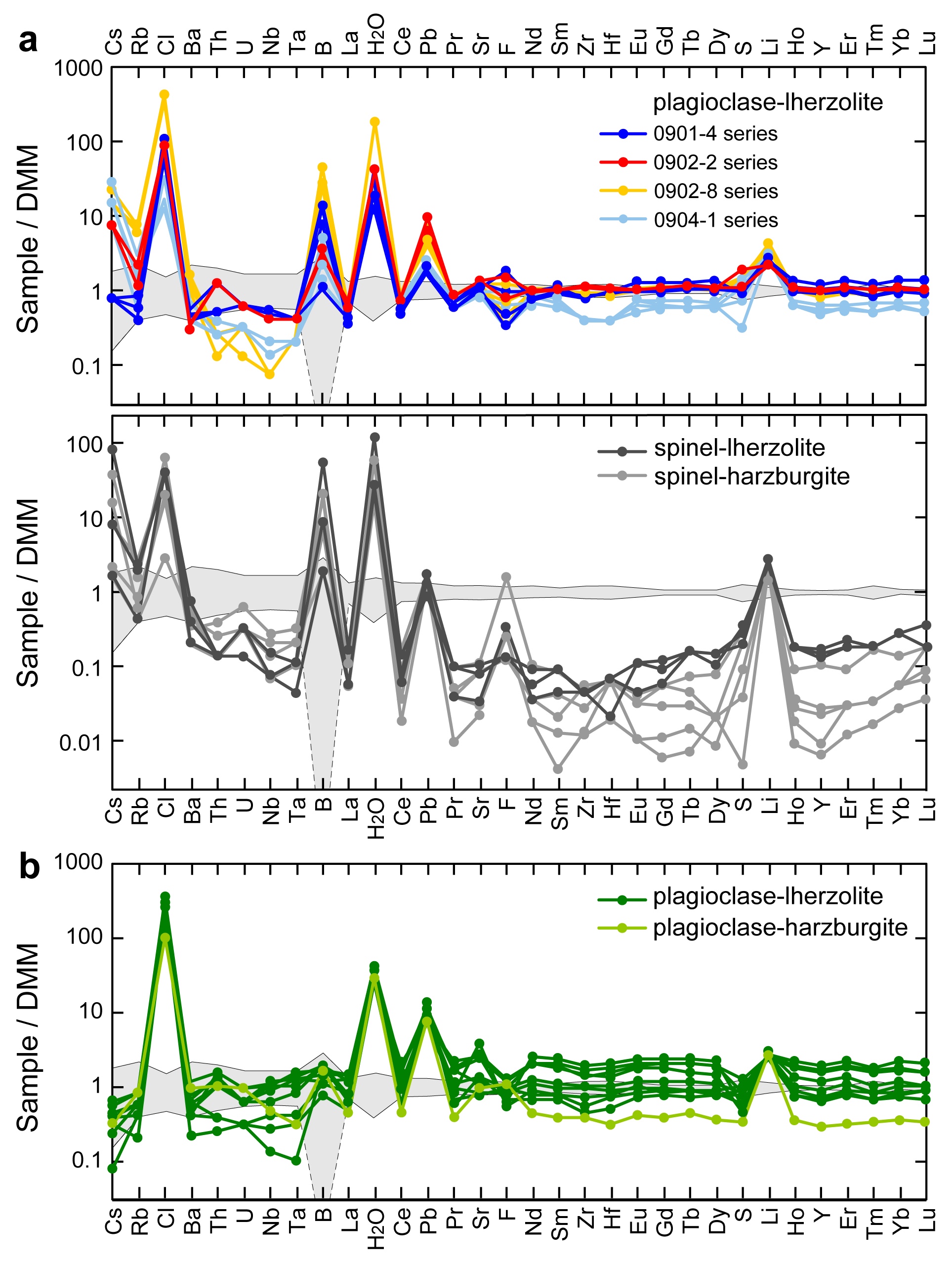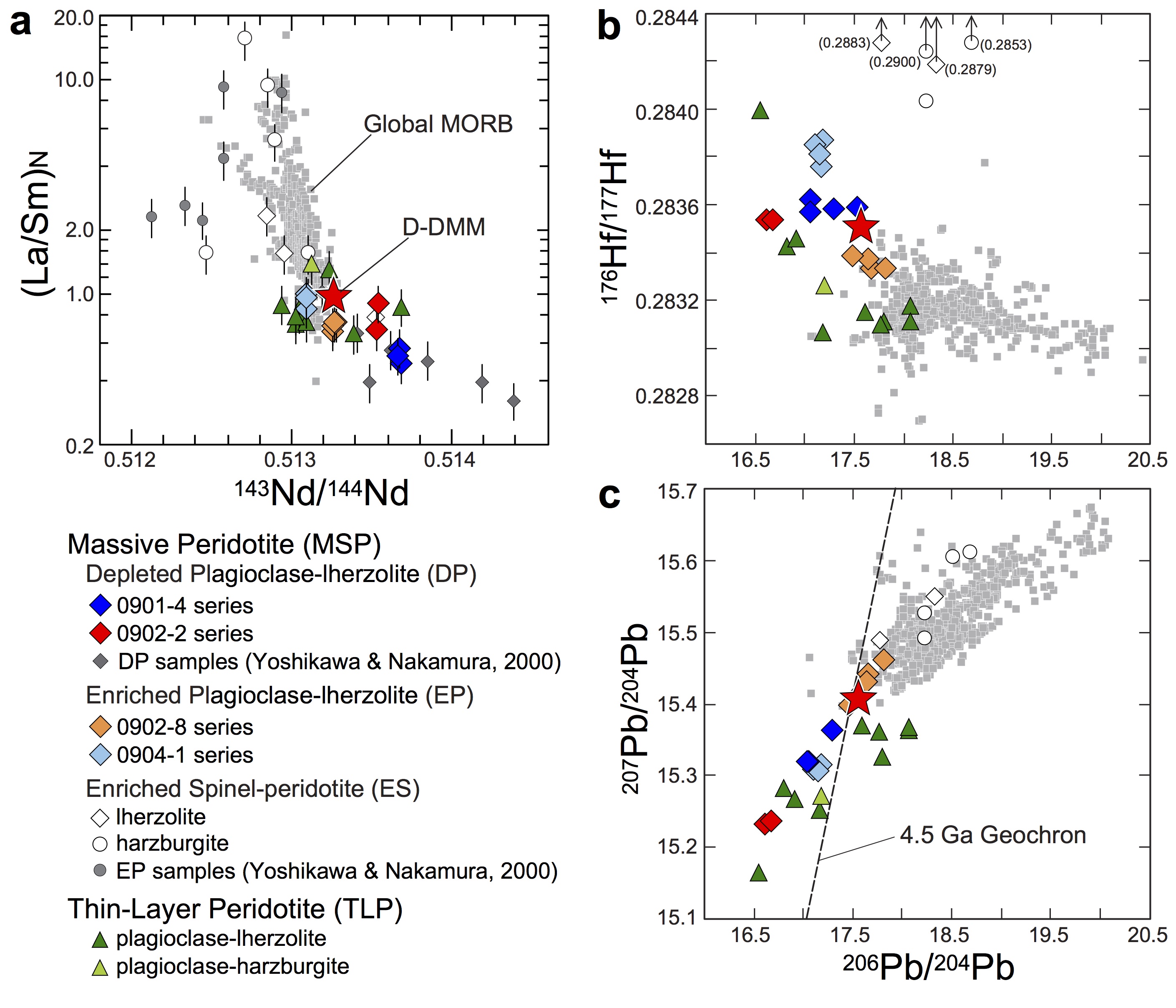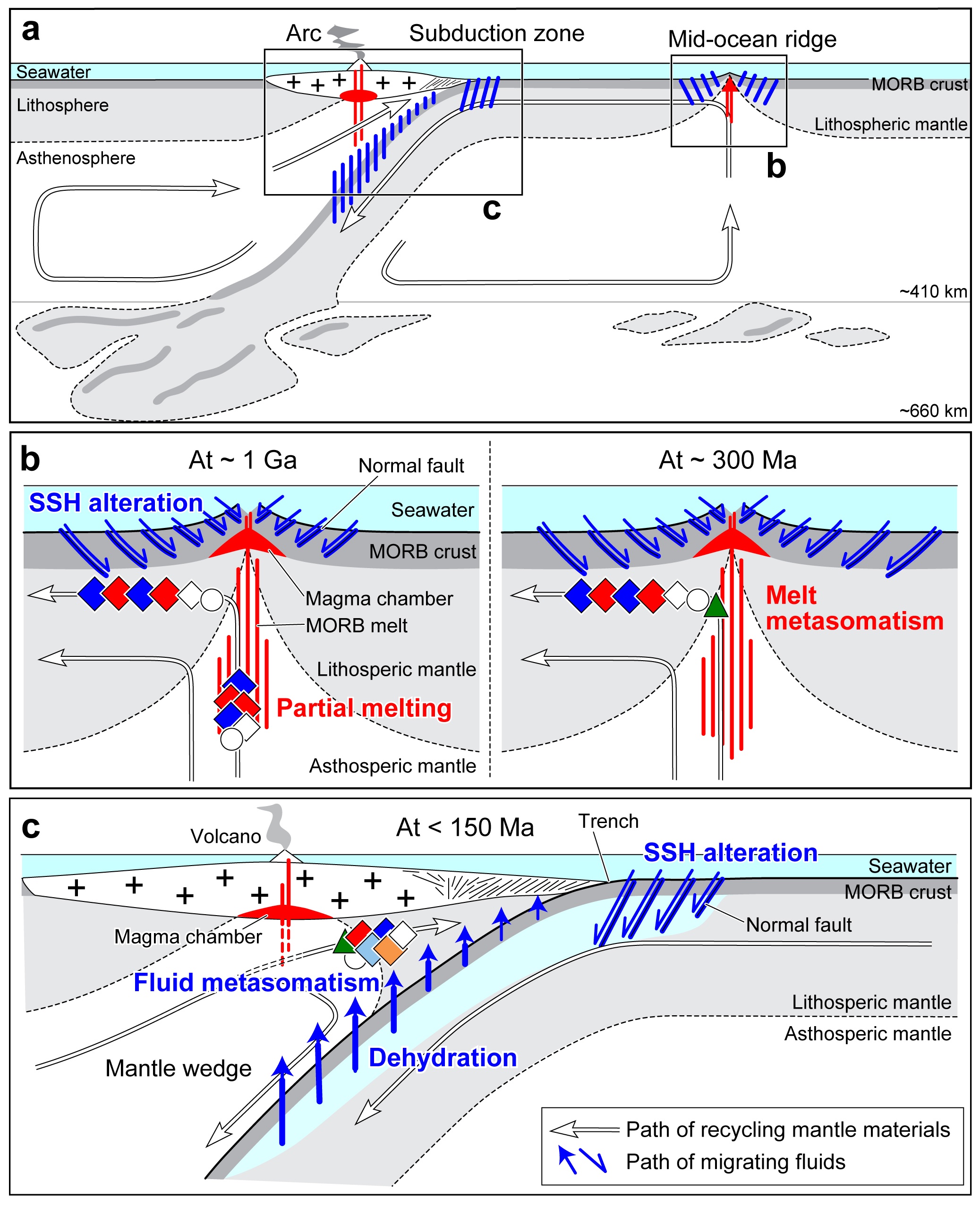 References:
Sanjeewa P. K. Malaviarachchi, Akio Makishima, Masaaki Tanimoto, Takeshi Kuritani, Eizo Nakamura. Highly unradiogenic lead isotope ratios from the Horoman peridotite in Japan, Nature Geoscience, 1, 859-863 (2008). doi:10.1038/ngeo363, dream/20091214105156539.